A happening in Hakaniemi metro station. The participatory collage was created in honour of Helsinki City Transport Authority's 75th anniversary.
The commuters had a chance to flag any cause by drawing it on a piece of paper. Every drawing were taped on the ticket booth with orange coloured tape.
Paper, crayons, markers and tape. Diameter 5 m.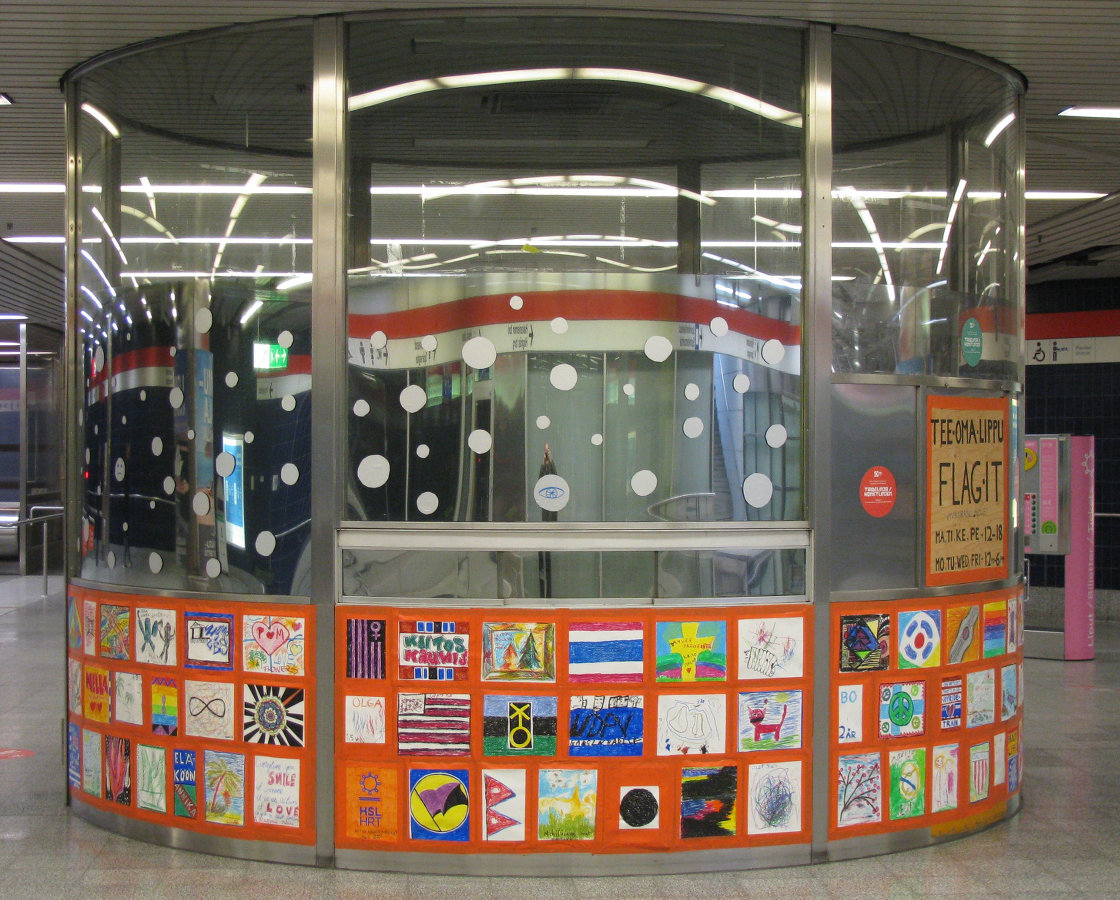 THE BOOTH AND WORK IN PROGRESS
DETAILS