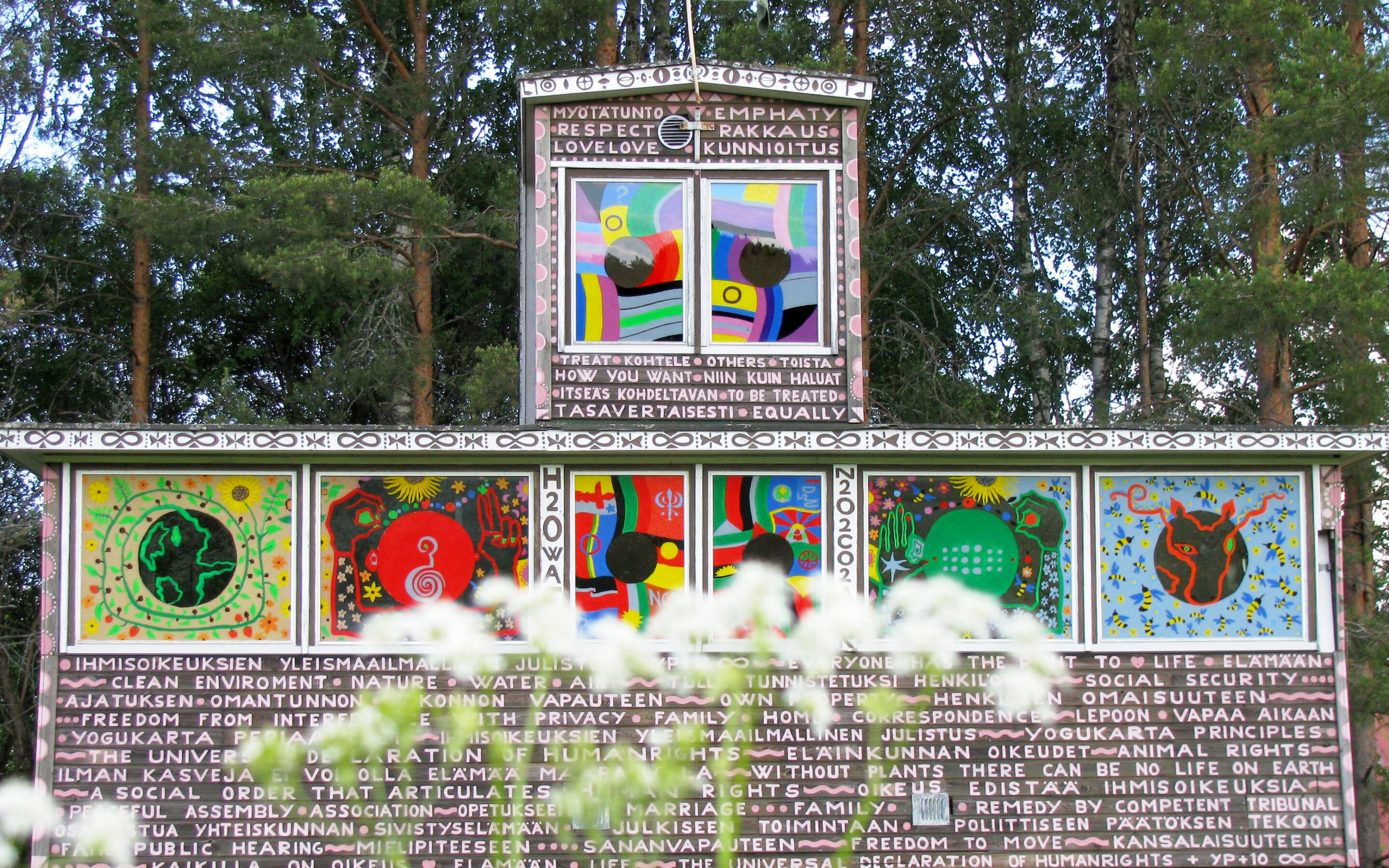 LOCATED at JOUSITIE 70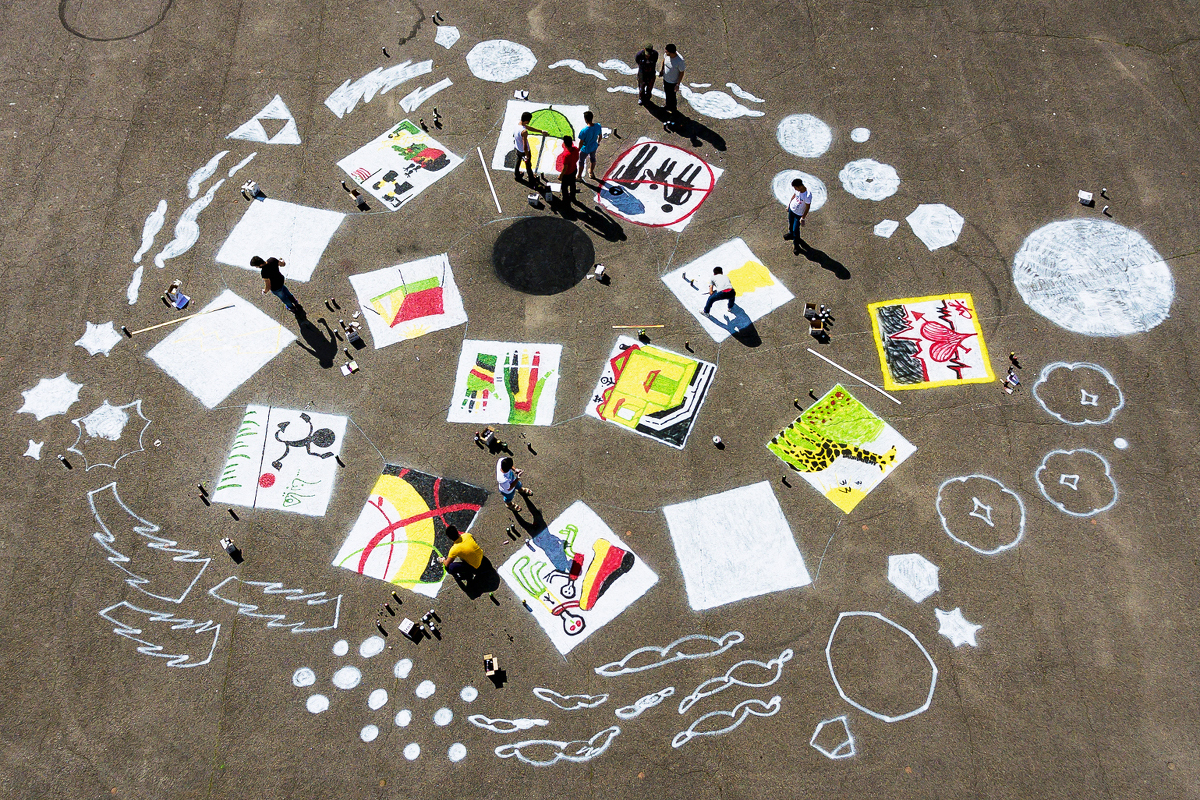 LOCATED on VILPPULA MARKET PLACE. Painted with spray paints. The painting is a community art project with the Red Cross Reception Centre for refugees and asylum seekers in Mänttä-Vilppua. The project is part of Mänttä Art Festival 2017 and Pirfest Suomi centenary...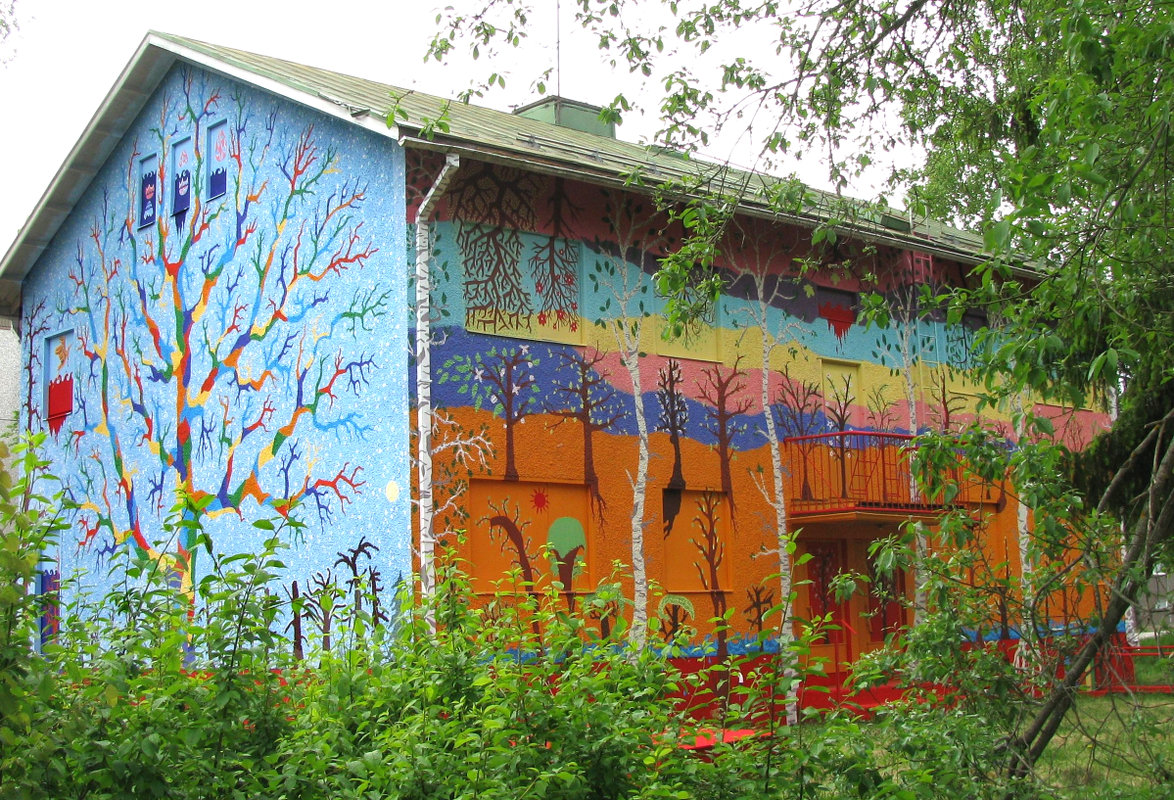 LOCATED at KAUPPAKATU 17. Painted with concrete paint. The artwork is a participatory project and part of Mänttä Art Festival 2017.An abandoned building gets a new life. Each wall represents a season. Participants of all ages paint their own tree or take turns...